TOS Review: Beeyoutiful.com
.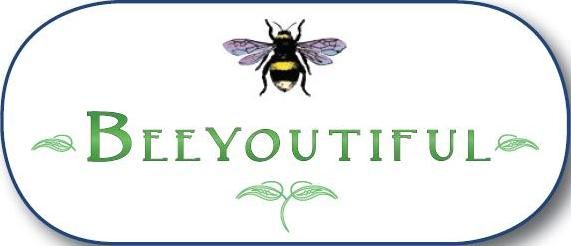 For my latest TOS review I was able to review for Beeyoutiful…….again! If you have been reading my blog for a while or looking back at any of my old reviews you would know I was able to review for Beeyoutiful.com my first year on the "Crew"; the "Crew's" second voyage! ~smile~ You can see that blog post HERE if ya like.
Beeyoutiful.com is an online store where you can find many different natural goodies for your mind and body. At Beeyoutiful, they believe that each individual is responsible for their own health. The folks at Beeyoutiful have found many "tools" that have worked very well for their families, and have made Beeyoutiful.com a repository for those tools; as well as the information to effectively use them. Their goal is to eventually carry every natural product that they themselves use.
This time I was sent ….
Tension Tamer – The Ultimate De-Stressor $11.00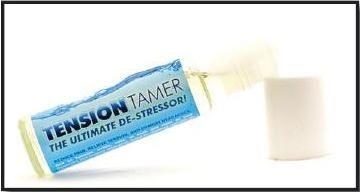 B.A.L.M.: Beeyoutiful All-natural Lip Balm $3.00
My fellow Reviewers were sent different items….well……some did receive what I have but you know what I mean. ~smile~ Some of the different items sent out were….
Winter Breeze Vapor Rub $18.00
Tummy Tuneup $18.00
Miracle Skin Salve $15.00 (2oz.) or $25.00 (4oz.)
Milk and Honey Facial Bar $10.00
Hair Shine $15.00
Berry Well $19.00
Ow !- Ease $15.00
To save you some money — all items can be sold at a discounted price by purchasing in bulk. Example: the Tension Tamer is $11 but if you buy 12 – you can get them for 20% off at $8.84 each.
Okay, the lip balm I was sent…..in my opinion…..was just lip balm…expensive lip balm. I would not pay $3.00 for it. I would pay .99 for it, but that's it.
The Tension Tamer……was interesting. Here is what the website says "The ultimate de-stressor! This incredible combination of essential oils act to reduce pain, relieve tension and combat headaches. A great nerve relaxer and pocket decongestant. Roll Tension Tamer on temples, wrists, nose, or neck and relax as your headache and tension disappear." The packaging is like a giant lip gloss with the roller ball…..know what I mean? You roll it on. The directions says to roll it over your temples when you feel a headache coming on. Now to be honest….in the review time I did not have a headache to test it on – but I had plenty of stress!!! Now I am not really sure if and how this stuff works…sorry. BUT!!!! DO NOT GET IT IN YOUR EYES!!!!!! Can you say ouch people!! ~giggle~ I rolled it on my temples then forgot I rolled it on my temples! Later I rubbed my face and eyes and yep…..got a little in my eye……silly me. It smells like peppermint and wintergreen; and yes it has a strong smell/aroma. By the smell I can see ……I mean I can smell why they say it is also a great " pocket decongestant" – wow!!
Now sorry Beeyoutiful.…..I don't see myself paying $11.00 for this product either. I don't see how it is a "tension tamer" but I do see it as a great "decongestant"…….just not worth the $11.00…..to me! Somebody else may see this completely different than I do!
Now please people understand something…..I really like this company!!! They have some awesome products!!! I currently want to buy a few items from there….just NOT these two. BUT also please understand…we ALL have different opinions, so some may LOVE these items…….you may love theses items. Go read what the other "Crew" mates think about what they were sent to review. Just click HERE.
And remember –I received these products in exchange for my honest opinion and review/blog post. And nothing else …..zip, zilch, nada, and what-ever else, yadda-yadda ~smile~
My writing/work/blog post is copy write protected ©
Blessings my friends, till next time….
This entry was posted on Sunday, February 26th, 2012 at 10:58 pm and is filed under beauty, family, fashion, Girly, life, make-up, Reviews, The Old Schoolhouse, The Old Schoolhouse Reviews. You can follow any responses to this entry through the RSS 2.0 feed. You can leave a response, or trackback from your own site.